Recall Management & Proof of Destruction
Navigating a product recall and providing proof of destruction for affected freight can be a complicated process. At Triple T Transport, our experienced team of logistics professionals have the resources and expertise to help you navigate the recall and destruction of goods with ease.
Our team can quickly identify any affected products, coordinate with relevant parties to contain the issue, and ensure the safe removal and destruction of the recalled or unwanted items. Our advanced tracking and reporting system ensures complete transparency throughout the process, providing you with peace of mind and compliance with all necessary regulations.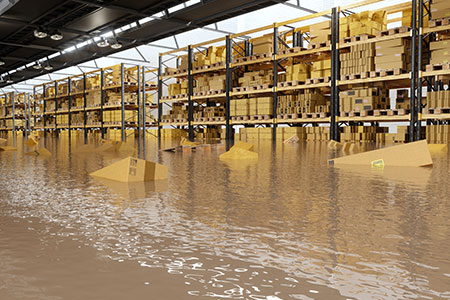 Proof of Destruction. In addition to product recall management services, Triple T Transport offers comprehensive proof of destruction for all affected freight. In the event that goods must be disposed of, we guarantee secure and responsible destruction. We understand that managing inventory can be a complex task, especially when it comes to obsolete or unwanted goods. That's why we offer comprehensive obsolete destruction services to help you efficiently and securely dispose of unwanted inventory.

Recall Management Experience. Our experienced team is well-versed in handling a wide range of goods, including discontinued products, expired items, or excess inventory. We work closely with you to develop a customized solution that aligns with your specific requirements and regulatory compliance.

Security, Transparency & Privacy. When you choose Triple T Transport to handle the destruction of your freight, you can expect a seamless process that prioritizes environmental sustainability and security. Our team follows rigorous protocols to ensure the proper disposal of items, adhering to all relevant legal and environmental guidelines. We leverage our network of certified recycling facilities, waste management partners, and disposal experts to guarantee responsible and eco-friendly destruction methods—all with complete transparency and guaranteed proof of destruction.

Recall Data Destruction. We understand that data security is a critical concern in today's digital landscape. If your obsolete goods contain any sensitive information or proprietary data, our team takes extra precautions to ensure that all data is irreversibly destroyed, protecting your business from potential data breaches or leaks.
At Triple T Transport, we take pride in delivering exceptional service and building lasting partnerships with our customers. Our product recall management services and proof of destruction services are just some of the ways we go above and beyond to meet your transportation and logistics needs. Contact us today to learn more about our services and how we can help protect your freight.