Why Choose Triple T Transport?
Triple T Transport is your trusted partner for all your third-party logistics (3PL) management needs. With our comprehensive suite of services and deep industry expertise, we are here to help your business thrive. Unlock the power of seamless logistics with Triple T Transport's 3PL management services.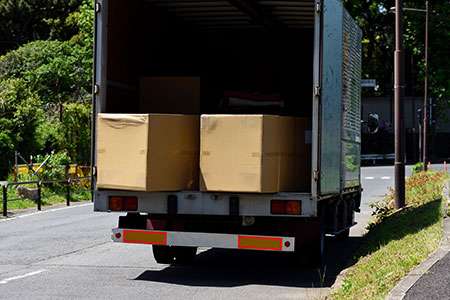 Unparalleled Expertise. With decades of experience in the logistics industry, we have gained deep insights into the complexities of 3pl inventory management. Our team of seasoned professionals understands the unique challenges faced by businesses across various sectors, and we tailor our solutions to meet your specific needs.

Cutting-Edge Technology. We leverage the latest technology and tools to deliver exceptional results. Our state-of-the-art 3pl inventory management systems enable real-time tracking, monitoring, and reporting, providing you with complete visibility into your supply chain. This allows you to make informed decisions, enhance inventory management, and improve overall operational performance.

Scalability and Flexibility. We understand that your business requirements may evolve over time. That's why we offer scalable and flexible solutions that can adapt to your changing needs. Whether you're a small business looking to expand or a large enterprise seeking to optimize your logistics processes, we have the resources and expertise to support your growth.

Cost Efficiency. Our third party logistics management services are designed to help you achieve cost savings and improve your bottom line. By leveraging our network of carriers and optimizing routes, we can find the most efficient and cost-effective solutions for your transportation needs. Our expertise in 3pl inventory management ensures that you can reduce inventory carrying costs and minimize disruptions, leading to increased profitability.

Dedication to Customer Service. At Triple T Transport, we prioritize customer satisfaction above all else. Our dedicated team of logistics professionals is committed to providing personalized support and outstanding service. We work closely with you to understand your unique requirements and deliver customized third party logistics management solutions that exceed your expectations.

Partner with Triple T Transport for Streamlined Logistics. Experience the benefits of seamless logistics management with Triple T Transport. As your trusted partner for all your third party logistics management needs, we're ready to help optimize your supply chain, enhance operational efficiency, and drive business growth. With our expertise, cutting-edge technology, and commitment to excellence, we deliver results that matter.
With our extensive network of carriers, advanced technology, and proven track record of success, we are confident that we can handle all your FTL and LTL shipping needs. Contact us today to learn more about our services and how we can help you streamline your supply chain operations!