Parcels shipment services across North America
Triple T Transport specializes in providing reliable and efficient package delivery services. Whether you need to send a single package or thousands of parcels, we have the expertise and resources to get your shipment to its destination on time and in excellent condition.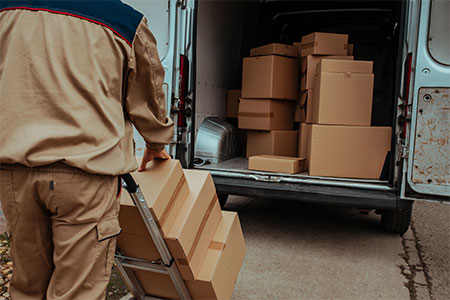 Flexible options. Our package delivery services are designed to meet the unique needs of our clients, whether you are an individual, a small business, or a large corporation. We work with a range of carriers and shipping providers to ensure that your parcel is transported by the most cost-effective and efficient method possible, with the cheapest shipping options available. Real-time tracking through each step of the delivery process ensures on-time delivery of your goods.

Parcel delivery pros. Our team of logistics experts has years of experience in the industry and is dedicated to providing our clients with the highest level of customer service. We understand that every shipment is important and that time is of the essence, which is why we offer flexible delivery options to meet your specific requirements.

Shipping services you need. We offer a range of parcel delivery services, including same-day, next-day, and overnight delivery across North America. We also provide tracking and monitoring services to give you peace of mind and ensure that your parcel arrives at its destination on time.

Sustainability in motion. At Triple T, we pride ourselves on our commitment to sustainability. We work with carriers and shipping providers who share our values and are committed to reducing their carbon footprint. We also use the latest technology and best practices to minimize waste and reduce our environmental impact.
Our parcel delivery services are affordable, reliable, and designed to meet the needs of our clients. Whether you need to send a single package or thousands of parcels, we are here to help. Contact us today to learn more about our services and how we can help you with your parcel delivery needs.