Supply Chain Squares: your new favorite transport-themed game show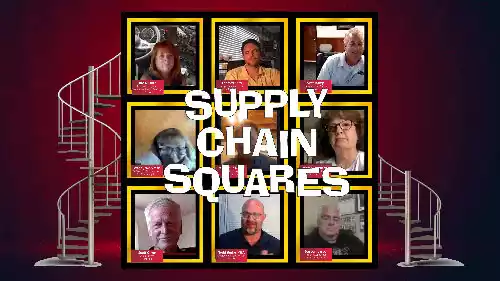 From supply chain interruptions to skyrocketing fuel prices, the world of transportation and logistics has seen some hard times as of late. If you've been through the ups and downs of this in industry and could use something to lighten the mood, you've come to the right place!
Triple T Transport and the Stay In Your Lane Podcast are pleased to announce your new favorite transport and logistics-themed game show—Supply Chain Squares! With a format that should be familiar to fans of classic gameshows, contestants in Supply Chain Squares face off in a "tic-tac-toe" style contest featuring "squares" occupied by leading experts in the field of transport and logistics.
Supply Chain Squares: The all-new transportation and logistics-themed game show from the creators of the Stay In Your Lane Podcast.
Both entertaining and educational, Supply Chain Squares offers key insights (and more than a few laughs) in a format unlike anything the transport industry has seen before. Longtime fans of Stay In Your Lane will also recognize many of the "celebrity" faces on our panel as some of the frequent guests of the podcast.
"We hope this show will be enjoyable for transport insiders and casual viewers alike," says Triple T Senior Sales Executive John Mahle, who doubles as the game's outrageous host. "The game show format lets us share valuable information about the state of our industry while also having some fun."
See some of your favorite faces from the world of transport and logistics like you've never seen them before in each new episode of Supply Chain Squares from Triple T Transport and the Stay In Your Lane Podcast. Stay tuned for more episodes coming soon!