Triple T Transport is a Top 10 Freight Broker on Google Reviews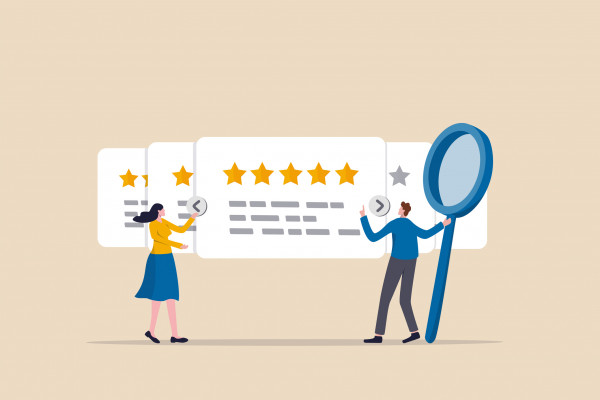 Triple T Transport's commitment to quality service has earned us numerous accolades and awards over the years. Whether it's from our peers in the transport field or top industry organizations, recognition of our team's hard work is always cause for celebration.
Online media company Freight Caviar recently placed Triple T at number ten on its list of the Top 10 Highest-Ranked Freight Brokerage Firms on Google. This roundup focused on the experience of trucking companies and shippers when dealing with brokerage firms.
Landing a place among the best-rated brokerage firms on Google means our team is doing their part to provide our valued partners with the service and support they deserve. This honor is especially significant, because it comes directly from satisfied customers singing the praises of our superior service.
Triple T also earned recognition from Transport Topics, which ranked us at number 51 on its list of the Top 100 Freight Brokerage Firms in North America.
Transport Topics has been a leader in freight transportation news for the last 87 years. Their coverage of the industry's regulatory environment and the business and technology landscapes makes them a unique multimedia channel personalized for transportation.
Providing superior service and cost-effective transport solutions are our top priorities. Learn more about brokerage and logistics accolades we have received in recognition of our team's hard work and exceptional leadership here.
The company's annual Top 100 list of the largest freight brokerage companies in North America is based on gross revenue for the most recent 12-month period. Earning a spot on this list places Triple T among the industry's top freight brokerage firms, air and ocean freight forwarders, dry storage and refrigerated warehouse operators and dedicated contract carriers.
"Third-party logistics providers stepped up to the plate to help solve their customers' transportation problems during the past year as supply-chain disruptions and scarce truck capacity hindered the movement of freight," said Seth Clevenger, Transport Topics' managing editor of features. "For logistics companies that have successfully navigated those challenges, it has been a time to thrive. Many 3PLs achieved significant growth last year as shippers increasingly relied on their services in a tumultuous freight environment."
All of us Triple T Transport wish to extend our sincere gratitude to the customers and carriers who have made our continued success possible. We look forward to providing you with world-class 3PL brokerage services for years to come!
If your organization is looking for a partner for your third-party logistics brokerage needs, we would love to hear from you. Learn more about our services here and contact us today to get started.