Weathering the storm of high equipment costs and low inventories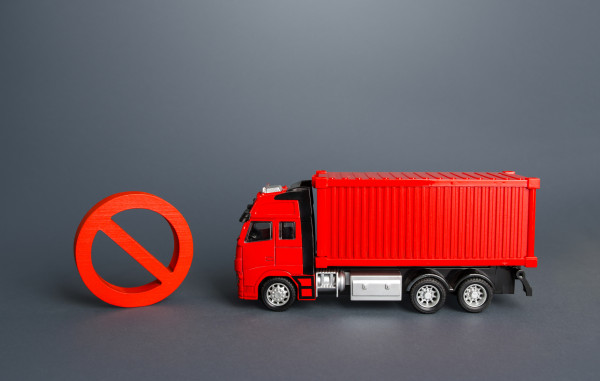 Delays on new equipment orders continue to plague the transport industry. From tractors and trailers to tires and parts, sparse inventories and soaring prices are the new normal. When you can find the parts or vehicles you need, delivery can take as long as a year thanks to backorders. Even the once robust market for used trucks and parts has slowed to a trickle.
Private fleets are caught in the middle of the transport industry's ongoing equipment shortage. These companies have no choice but to ride the waves of higher prices and spotty inventories as they work to maintain business as usual.
"We just got notification that [the price of] tires will be going up," says Zale Palmer, Transportation Controller for Litehouse Foods. "Parts for repairs have increased throughout the year, and availability is difficult."
Parts shortages are negatively impacting fleet managers' ability to maintain their existing equipment. Meanwhile, labor shortages plague every level of the transport industry—including diesel mechanics. This makes getting repairs completed in a timely manner a challenge even when parts are available.
What is the average wait time on delivery for new refrigerated trailers? Find out in the latest episode of the Stay In Your Lane Podcast.
Repair and maintenance challenges would normally make new equipment purchases an attractive option. In light of backorders and low inventory, transport operations are doing whatever they can to get by. For Litehouse Foods, this means maintaining a fleet of trucks that are fully covered under the manufacturer's warranty.
Maintaining a close working relationship with the dealer gives Litehouse the power to enforce vehicle warranties to keep their fleet in shape. It's strong partnerships such as this that help transport companies face continuing supply concerns.
"Our closest dealer is around 80 miles away," says Gene Ballison, Fleet Manager at Litehouse. "As long as we give them some kind of notice, they're here doing warranty work on a schedule of every two to three weeks."
This relationship also has its perks for the dealer. Litehouse runs each of the trucks in its fleet for four years or 400,000 miles. When its time is up, Litehouse can return a well-maintained truck with strong resale value to its supplier.
Even with diligent maintenance under warranty, Balison recognizes the impact of parts shortages on Litehouse's freight business.
"We find ourselves looking for parts now, when we used to just let the dealer do it," he explains. "We'll get parts by taxi ride, air freight, whatever, because you don't make any money when the truck is down."
Litehouse Foods' logistics team has kept their fleet up and running despite many challenges. Learn more about the secrets to their success by watching the Stay In Your Lane Podcast.
Parts can be routed by any means necessary to address everyday challenges such as breakdowns. When necessary parts aren't available, rental trucks can get a stranded load back in motion.
"When you have a critical breakdown that sidelines a vehicle for a day or two, the first thing that we default to are our rental vendors," explains Litehouse Director of Logistics & Transportation Slate Kamp. "At the end of the day, customers don't really understand why you're not there. Even if we have challenges with breakdowns, we still have to deliver."
Having a network of rental vendors than can be counted on in an emergency allows Litehouse to make deliveries on time and preserve good will with customers. This further highlights how strong industry relationships are the key facing hardships as they arise.
Keeping trucks on the road is a serious challenge. Finding trailers is another matter entirely. Litehouse is facing delays as long as a year on the refrigerated trailers needed for their fleet. If not for a 25-year relationship between Litehouse and their trailer supplier, Kamp believes that wait time could be even longer.
"Litehouse enjoys some long-term relationships with vendors across the organization. With consistent buying and replenishment plans, they know what you're going to need," Kamp says of the network that helps keep his company's operations running smoothly.
A transport company's ability to survive equipment shortages and other challenges is only as strong as its relationships within the industry. A third-party logistics broker like Triple T Transport can help build strong long-term partnerships that will have your back through good times and bad. Contact us today to learn more about our valuable services for carriers and shippers.