At Triple T, we understand the challenges freight carriers face in the modern transport market. From rising fuel prices to driver shortages and more, we have seen it all—and stood by our carriers through all kinds of adversity. Triple T offers more than just exceptional brokerage services. Our goal is to serve as your valued partner, treating all carriers in our network with fairness and understanding through good times and bad.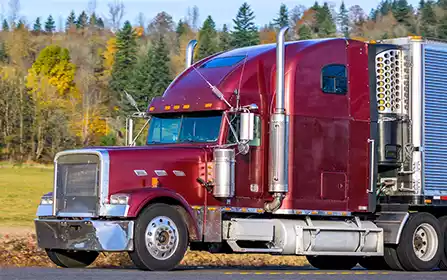 Our approach to working with our carriers is founded on dedication, integrity, and honesty. We are confident you will not find better service with any other logistics company in the country. Here are a few reasons why Triple T Transport offers the best possible carrier experience.

Loads when (and where) you need them. Triple T has worked hard to provide our carriers with dependable routes that fit their needs. We always have loads available for transport at destinations across the country. Our reputation for excellence and longstanding client relationships mean we maintain the most desirable shipping lanes for cargo throughout the United States and Canada.

Fast Payment. With a standard pay term of 14 days and an immediate pay program, Triple T Transport will get you paid fast. We also offer online documentation submission, enabling our carriers to send their transport documents to our accounting staff while on the go. Triple T does more than any other 3PL firm in the industry to make sure our drivers get paid as quickly as possible.

State of the art technology. We make it easy to find available loads with our LoadRunner online portal. Through our various Transflo utilities, scanning transport documents and sending them directly to our accounting staff is a breeze. 100% of your business with Triple T can be handled from the truck stop, the comfort of your cab, or anywhere else with internet access.

Finding available loads has never been easier. Triple T takes the hassle out of finding available freight loads. Here's how our streamlined, all-digital process works:
Explore and place bids on our up-to-date list of available loads through our online portal.
Send documents to our accounting department online in real time from one of over 500 truck stop locations nationwide with our Transflo Express system
Scan documents directly from your personal computer for immediate submission and accurate on-time settlement through our Transflo $Velocity service
Send us your delivery documents immediately from anywhere you can access the Internet with Transflo Now.
Take advantage of our Transflo Mobile+ service for on-the-go document scanning and submission directly from your smartphone