Can Small Carriers Survive in This Economy?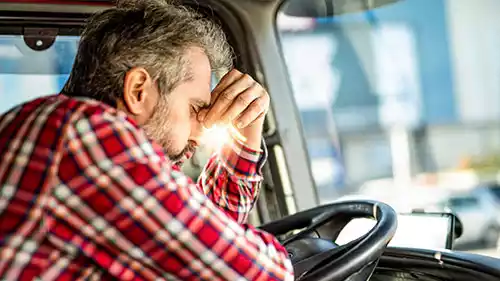 With record-high fuel prices and line haul rates in steep decline, small carriers are feeling the effects of compression in the transport industry. These operations are the hardest hit by the recent trend toward tighter market conditions. Small carriers that have failed to prepare for the harsh realities of today's transport economy are sure to face some serious budgetary challenges—and the worst may be yet to come.
"If you don't like what trucking is doing today, wait until tomorrow," says Billy Barstow of Barstow Transportation. "Nothing is for sure. When you're high, you've got to get it while you can. When you're low, you've got to be ready for it."
This advice describes the philosophy that has kept Barstow's business solvent through recent market challenges. By holding on to profits from past boom years and keeping spending to a minimum, Barstow Transportation was well-positioned to weather the storm of a weaker trucking market. Even with careful planning, there's a limit to what small carriers can stand up to. Barstow estimates that his business may begin to struggle by the winter of 2022 if something doesn't change.
What kind of intervention is needed to help small carriers survive? Learn more in this week's episode of the Stay In Your Lane Podcast.
Prudent bookkeeping can help an operation stay afloat through troubled times, but expenses are an unavoidable part of doing business. Costs in transportation are inherently higher than in other industries. Record-high diesel prices and unprecedented demand for new vehicles adds a harsh dose of uncertainty to the equation.
Barstow's company holds 22 vehicles, 18 of which are currently in operation.
"I don't keep trucks longer than 4 years, because the maintenance catches up with you and then it's not worth it," he explains.
Many carriers will inevitably face the choice between paying to maintain older trucks past their prime or sinking funds into replacements. Either prospect can be costly, even under ideal economic conditions. Modern supply chain shortfalls only complicate matters. Barstow ordered eight vehicles in July of 2021 to replace worn out trucks in his fleet. A full year later, only four of the eight have been delivered.
Slow delivery could spell ruin for a fleet with aging vehicles that can't perform. The prospect of needing a truck and finding none available is even worse. As of May of 2022, OEMs stopped taking orders on new vehicles. Carriers who didn't plan for replacements or additions to their fleets before this lockout are now in a difficult position.
Who stands to gain if small carrier operations go out of business? Find out by watching the Stay In Your Lane Podcast.
Of the roughly 700,000 carriers in the US, 91% of those operations run with 6 trucks or less. 97.3% of US carriers operate 20 trucks or less in their fleet. This means that small carriers make up the vast majority of the domestic freight transport industry. With small carriers being hit the hardest by damaging economic trends, the transport industry at large could face serious peril in the months and years to come.
Uncertainty is the only constant in today's business. To stay ahead of the trends and survive in lean times, maintaining strong relationships between key stakeholders is more important than ever. Triple T Transport is your partner for dependable and consistent third-party logistics brokerage. Learn more about the services our partners can count on here.
Special thanks to Billy Barstow. To learn more about Barstow Transportation, visit their website at www.barstowtransportation.com.