Fight back against double brokering and other forms of fraud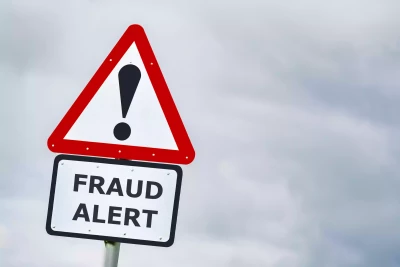 Fraud is rampant in our modern supply chain. Logistics media company The Loadstar claims that double brokering is costing the transport market more than $500 million a year, while Supply Chain Quarterly claims that cargo theft and fraud are up 41% in the first 20 weeks of 2023. In light of these troubling trends, the Transportation Intermediaries Association (TIA) has established a task force to address fraud in the industry. But what are the root causes behind this recent spike in fraud?
"I think it's somewhat reactionary to a tough economy," says Transportation Attorney Thomas Kern, Partner at the law firm Walter Haverfield. "Post-covid, we never really bounced back 100%."
Kern also points to new regulations that have led to negative outcomes for some within the transport industry. Among these is California AB5, the so-called "gig worker" bill that has caused disruptions in the contract trucking market. Partnered with ongoing economic woes, new regulations are placing some within the industry in a desperate position.
"Any time you see a surge like that, it's an anomaly. Something is up," says Kern of the spike in fraud. "I think we're really feeling the effects of these measures taking place, jobs lost, and an economy that's kind of in the tank."
How can you avoid being the victim of double brokering and other scams? Find practical advice for these common concerns in the latest episode of the Stay In Your Lane Podcast.
Runaway inflation is also adding fuel to the fire when it comes to fraud. This is an issue with implications reaching far beyond the transport industry. When people have less money or the value of that decreases, fraud and scams are likely to follow. Today, this often takes the form of online scams. Even transportation companies are not immune to these tactics.
"The number one thing is to be vigilant," Kern says when it comes to heading off cyber scams that may target your business. "Anything you can do upfront to avoid [fraud] helps."
Taking the time to vet a company before committing to business is crucial. Check carrier numbers, be sure phone numbers match. Even performing a basic Google search ahead of time can help avoid falling into a scammer's trap.
The practice of double brokering is another source of needless expense in today's business. Double brokering scams were supposed to have been addressed in 2013 by transportation laws known as MAP 21, but the practice remains an issue to this day.
"It gave a private right of action against anyone who was engaged in illegal brokering," Kern explains of the MAP 21 legislation. "That means that for the first time, you could go after the owners, officers, and directors of the brokers, and that has been a powerful tool."
Simply put, MAP 21 makes the individuals involved in illegal brokering personally liable for their actions. Rather than hiding behind an LLC, the persons who are engaged in the activities can themselves be charged with a crime and found responsible for financial remediation.
"From a lawyer's perspective, MAP 21 has been incredibly effective," says Kern. "It gives me a legal basis to sue both the company that was supposed to be the motor carrier, the company they brokered to, and all their principals. It allows me to cast a very wide net."
In spite of these dire consequences, some companies remain desperate enough to engage in double brokering schemes. Again, proactive vetting remains the first line of defense for combatting this type of fraud.
Additionally, working with established partners you can trust is another important way to avoid falling prey to a scam. For a brokerage partner you can count on for reliable service, look to the 3PL experts at Triple T Transport. Contact us today to learn more or request a quote.