Freight Budgeting in a Challenging Economy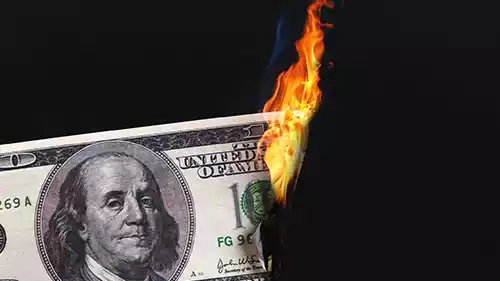 With all the economic challenges of the recent months and years, forecasting a transport budget is perhaps more difficult than ever. Strategically aligning freight expense for next year with the many factors known today presents a unique challenge for many reasons.
Availability of labor and the supplies necessary for production are among the most crucial considerations for any budget. As volatile as these areas have been in recent history, planning ahead with any sense of authority is no small feat. A thorough analysis of processes is more important than ever when considering a budget. Still, unforeseen circumstances in a historically volatile market can make even the most diligent analysis all but useless.
How should you budget for shipping and freight? Find out in Episode 13 of the Stay In Your Lane Podcast.
"Is the best strategy to plan for the worst-case scenario, or do you just try to mitigate your risk as much as possible?" asks Wendy Workman, Senior Director of Supply Chain at the custom food manufacturing company SK Food Group. "Historically, that's what we do: mitigate risk. But there needs to be some leading indicators now that we track a little closer."
Along with fuel prices, factors such as rising driver wages, maintenance of equipment, fleet capacity, and general inflation all figure heavily into any freight transport budget. This leaves the transport industry in a particularly precarious position given the unstable nature of each of these key elements. The more closely an operation can model for these individual pieces of the puzzle based on current trends, the better equipped they will be to face future challenges head-on.
What model is replacing "just in time" delivery? Watch Episode 13 of the Stay In Your Lane Podcast to learn more.
Adding to forecasting difficulties is the unprecedented (and perhaps unsustainable) rate of growth in the economy. The economy grew by 12.1% in 2021, dramatically outpacing an average rate that lingers around 2%. Though slowing in 2022, all signs point to another near-record year. What effects inflation, high fuel prices, and other factors will have on economic growth in 2023 and beyond is anyone's guess.
Economic forces may resist prediction for some time to come. To budget effectively, freight operations should look to expected demand from supply chain partners. Recent customer habits can be a strong indication of where money should go in a proposed budget.
For a supply chain partner with strong working relationships among both shippers and carriers, look no further than Triple T Transport. Our unique position as a trusted 3PL brokerage gives us the perspective you'll need to keep your operation running through uncertain times. Contact us today to learn more.