Increase Food Transport Safety with Superior Tracking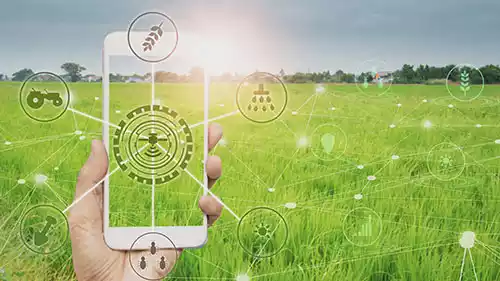 Food safety is one of the chief concerns for transportation carriers operating in the US today. Increased government regulation and new policies from major retailers have brought safe food handling practices to the forefront, especially within the past decade. For most large carriers, adapting to these new demands was a simple prospect. Meeting increased food safety requirements was more of a challenge for smaller carriers.
Smaller operations seeking help with their food safety compliance can find much-needed relief through third-party solutions. Fusionware, a digital supply chain platform for agricultural tracking, is one such product. Fusionware offers traceability throughout the supply chain life cycle for goods from start to finish. This enables produce carriers to ensure the quality of their product is maintained by tracking it through each step of the transport process.
How has food storage during transport has changed over the last few decades? Find out in Episode 14 of the Stay In Your Lane Podcast.
"We can walk into a small grower/shipper, and handle all of the tight regulations around food safety," says Creg Fielding, Fusionware's CEO and Founder. "From mom and pops running a five man show, all the way up to companies with thousands of employees, we can play in that entire mix."
Another common concern for safe food shipping centers on the comingling of different products on a single truck. With the increased emphasis on safe handling practices, items that could run the risk of contamination are increasingly being placed into a separate load. The separation of goods leads to empty space on trailers at an increased cost to the carrier. This creates the temptation to pack unsafe loads into a single shipment, often skirting the required inspections and seals.
The benefit of a platform like Fusionware in this scenario is the ability to include seal identification numbers as part of the tracking process. This accountability decreases the likelihood of the rules being sidestepped in shipping and helps ensure that proper food safety practices are upheld.
What's the secret to maintaining accountability when shipping food? Learn more in Episode 14 of the Stay In Your Lane Podcast.
Important measures such as proper seals for shipments can still sometimes fall short due to human error. To ensure that proper health and safety practices are met, it is important to instill a sense of accountability at every level of the supply chain. This is another reason why strong tracking is crucial. Better tracking means a higher the level of accountability. And thanks to modern technology, every shipment can be tracked down to the smallest detail.
Fusionware's technology can track agricultural goods managed on the platform back to the exact field in which the plant was grown—and in some cases, even farther.
"For potatoes, we go back not only to the field, but to the seed that was planted in that field and the genealogy of that seed," explains Fielding. "We can pinpoint it and say, not only was it in this field, but it was this particular block and lot."
Advances in tracking offer unprecedented level of assurance in the realm of food safety. For a partner in third party logistics who is committed to the highest levels of accountability in food safety and beyond, Trust Triple T for all your transport needs. Contact us today to receive a quote or to learn more about our services.
To learn more about Fusionware's cloud-based produce supply chain management platform, visit Fusionware.com.