Recession on the Horizon: 2022 Q3 Economic Update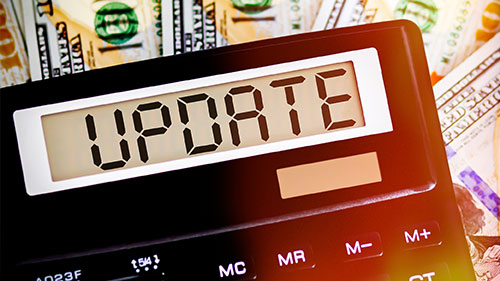 In the first and second quarters of 2022, some experts remained optimistic in the face of gathering economic troubles. Now, in the year's third fiscal quarter, the situation remains troubled at best. Though officials have stopped short of announcing a recession, first and second quarter GDP numbers were in the negative. The transport market—especially the spot market—has softened significantly. Further complicating matters, many key indicators such as job numbers have remained stable.
What exactly does the future hold for the economy, and how will transport be affected?
"I think this fall freight season is not going to be gangbusters, but I also don't think it's going to be the worst we've ever seen," says Bob Costello, Chief Economist & Senior VP of the American Trucking Associations.
Simply put, experts like Costello predict more of the same for the transport economy and the economy as a whole—for now.
What conditions are leading to the downturn in trucking capacity? Find out in the latest episode of the Stay In Your Lane Podcast.
Despite strong job numbers and high wages, inflation continues to stifle consumer spending power. All indications show that the Federal Reserve will continue to mandate higher and higher interest rates to tamp down rising inflation. So far, previous rate hikes have done little to reach this goal. As the fed targets an ideal inflation rate around 2 percent, any reduction at all would show progress toward getting the economy back on track.
Consumers spending less on goods and services means a slowdown in demand for freight. Even with high inflation, many households in this economy still wield significant spending power. Whether or not they choose to use it is another matter. For Costello, household spending habits during a period of economic slowdown can be explained by breaking the population into thirds based on earning power.
For the top and bottom thirds of households, spending will remain relatively unchanged through periods of economic uncertainty. The wealthy can sustain their way of life despite the hardships, while the lowest earners are already living paycheck to paycheck in most cases. For Costello, it's the middle third of households whose spending habits change during an economic downturn.
"That group has pivoted, and they're buying less expensive items due to inflation," Costello Explains. This theory helps explain the sluggish inventory cycle that is contributing to the break in demand for freight services. Many retailers are holding goods that consumers no longer wish to purchase, but also lack inventory on cheaper alternatives that are suddenly in demand.
What conditions are leading owner operators to seek employment with larger firms? Learn more in the latest episode of the Stay In Your Lane Podcast.
For fourth quarter 2022 and early 2023, Costello believes capacity in the trucking industry could continue to decrease as smaller operations struggle further. Fuel and equipment costs will likely remain high, which will affect small carriers and the spot market most acutely. Similar trends have already led to some deceiving numbers in today's industry. As smalltime owner-operators close shop and seek employment with larger long-haul operations, job numbers in that sector gain a boost. This shift does nothing to improve overall capacity.
With troubling economic trends continuing to make their presence felt, is a recession inevitable? Costello thinks the chances are likely.
"I think the odds of a mild economic recession are growing," Costello explains. "They're a shade over 50 percent now, and it's likely to happen in the first half of next year."
Whether or not an official recession is announced makes little difference in light of the hardships that exist in the current transport economy. To help stay ahead of whatever the market throws at you, trust the transport experts at Triple T for all your freight brokerage needs. Learn more about the award-winning services our partners depend on here.
Special thanks to Bob Costello for his assistance with this article. To learn more about the American Trucking Associations, visit trucking.org.