Combatting out of control costs for private truck fleets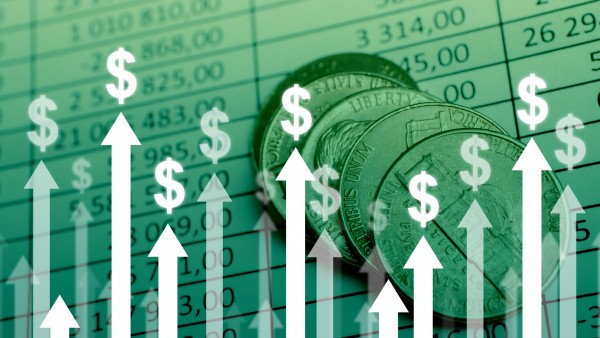 The rising cost of doing business is taking its toll at every level of the transport industry. Today's private fleet operators must contend with skyrocketing fuel prices, higher insurance rates and countless other hardships in addition to maintaining day to day operations. What are some of the biggest challenges faced by private fleets today, and what are savvy fleet managers doing to cope in these unprecedented times?
Of all the conditions contributing to higher operational costs, the high price of fuel is the most staggering. Figures from the US Energy Information Administration show that the current price of diesel is up by 100% compared to the same period in 2021. As if this weren't a big enough problem, desperation from higher fuel prices is leading to increased instances of fraud for some fleets.
What gives the fleet managers at Litehouse Foods an advantage in the battle to control high costs? Watch the Stay In Your Lane Podcast to find out.
"We've had charges for fuel on our fuel card that we did not purchase," says Zale Palmer, Transportation Controller at the food and beverage brand Litehouse Foods. When market conditions spiral out of control, bad actors are often prepared to take advantage of the chaos. Such difficulties can make running a cost-effective fleet even more difficult.
In spite of some setbacks, the logistics and transportation arm of Litehouse has performed admirably through the market's recent hardships. Palmer places their overall increase in operating costs somewhere around ten to fifteen percent since the pandemic—far lower than many private fleets.
Palmer points to her company's strong relationships within the industry for helping to keep expenses down, as well as their policy of maintaining equipment under warranty to cut down on repair costs.
Jeffery Kern, Capacity Manager for Litehouse, credits the company's drivers for helping to promote cost savings.
"I think a lot of it has to do with the fact that we're employee owned. Our drivers just do such a great job," Kern says.
How does employee-ownership help keep operations costs low? Find the answer in the Stay In Your Lane Podcast.
Much of Kern's day to day involves finding loads for drivers in the Litehouse fleet to haul on return trips. He also works with outside carriers to make deliveries as needed. Kern has seen firsthand the difficulties that carriers are currently facing when searching for loads in today's market. He emphasizes that maintaining strong carrier relationships is one of his company's keys to cost savings.
"I try to make sure that I get back to these outside carriers and brokerages that we work with and treat them like they're a part of our team," he explains. "I think that's a big part of why we're so successful in what we do at Litehouse."
Maintaining a strong network of partners has helped Litehouse Foods combat rising operational costs. For reliable transport partners you can count on, trust the 3PL pros at Triple T Transport. Our vast network helps match shippers with the right carriers to get the job done efficiently, saving both time and budget.