How many freight brokers are there? The future of Third-Party Logistics (3PL)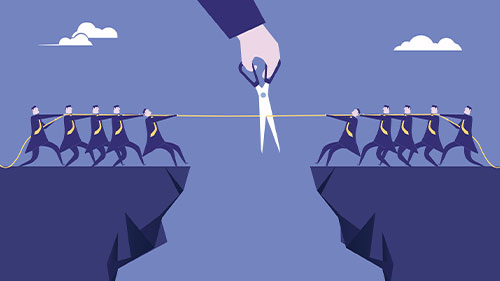 Shippers and carriers alike may notice that the number of freight brokers vying for their business seems higher than ever. Can demand possibly support the number of brokers in the market today? Key economic data may help to explain the current growth in the brokerage market, as well as what the future may hold for the industry.
According to a report from Verified Market Research (VMR), there are 700,000 carriers registered with the DLT. 91% of registered carriers operate fewer than 6 trucks, with 97.3% operating fewer than 20. Even by the most conservative estimate, there are tens of millions of trucks on the road today, most of which are being operated by relatively small carrier operations.
Small carriers accounting for so much of the transport market indicates the increase the number of brokers. In 2020, the entire market for brokers accounted for $1.16 billion. By 2028, VMR's data shows an expected increase to $13.7 billion—a compound annual growth rate of over 36% per year. Depending on the source, the number of freight brokers operating today can be counted at between 17,000 and 100,000. In simplest terms, more carrier operations in the market means more brokers will emerge to serve them.
Will the freight brokerage market experience unprecedent growth in the coming years? Watch the latest episode of the Stay In Your Lane Podcast for insights from industry experts.
VMR's report points to technological advances such as digital freight booking and AI-powered freight matching for its forecasted boom in the broker market. Because brokerage is tied so closely to carrier demand, some experts remain skeptical about the potential for growth—especially with all the current hardships facing carriers.
"The five to seven-thousand additional brokers that have come into the market in the past five years represent a fifty percent increase over what we had previously," says John Mahle, Senior Sales Executive at Triple T Transport. "From a driver or carrier perspective, I don't see capacity growing at the same rate."
Until basic structural issues hindering capacity are addressed, it is hard to imagine a boom in new carrier operations feeding a massive increase in the number of brokers.
Could increased shipping demand account for a rise in new brokerages? Large corporations need carriers to move their products, but working with operations that only own a handful of trucks may present an unwelcome liability. Brokers can aggregate the required volume among many carriers, serving as a single face to a large shipper while providing opportunity to smaller freight handlers. With shipping demand on the decline and many companies holding an excess of inventory, it's hard to see demand for additional carriers or brokers climbing anytime soon.
How might a massive increase in the number of freight brokers affect service for shippers? Learn more in this week's episode of the Stay In Your Lane Podcast.
Even if the brokerage market increases significantly in the coming years, more brokers won't necessarily mean better service for shippers.
"I can see why the industry has grown, but I get concerned when you say four or five thousand more [brokers] have come into the business in the last few years," says Joe Lombardo, founder of Ege Avenue Associates and former top shipping executive with Nestle and Nabisco. "What is their skillset? How big are they? Are they capitalized well? These would be my concerns if I was still an active shipper."
Whether new technologies usher in a freight brokerage boom or capacity constraints continue to hamstring demand, the brokers that thrive through the coming industry attrition will be the ones who provide exceptional support to their transport partners. For proven 3PL services you can depend on in good times and bad, trust the experts at Triple T Transport. Learn more about our full range of logistics services freight broker services here.