Since our company's founding, Triple T Transport has specialized in world class food shipping services for our customers. Our initial focus on over-the-road transport of produce has expanded to include brokering services for all your food shipping needs. For shipping frozen food, produce, dry goods, refrigerated goods, beverages, food packaging, and more, Triple T has the resources and expertise to deliver cost-effective food transport solutions.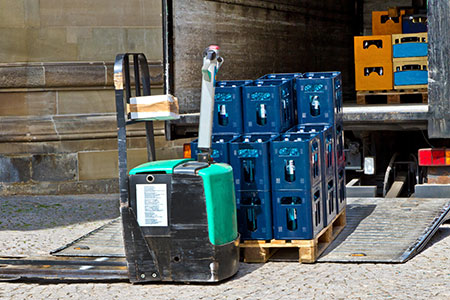 Our carriers. Triple T partners with a nationwide network of carriers specializing in food transportation, ensuring that your products are handled with care from start to finish. We pride ourselves on delivering reliable and efficient logistics solutions for our clients so that their shipments arrive on time and in excellent condition.

Industry expertise. As a food shipping broker, we understand the unique challenges that come with transporting perishable goods. Our team of logistics experts are well-versed in the regulations and industry standards required to move food products safely and efficiently. For perishable goods, our food shipping services match your shipment with the right carrier to ensure temperature-controlled transportation from start to finish.

Real-time tracking. When shipping frozen food, produce, or shipping cold food, the transparency and traceability of your goods is necessary. Triple T offers tracking support to ensure your shipment arrives on time. Our real-time tracking capabilities provide our customers with up-to-date order information, establishing total end-to-end accountability for your shipment. These tools help our customers avoid costly deductions and ensure on-time delivery.

Industry-leading support. Our commitment to providing excellent customer service and communication throughout the food shipping process is what sets Triple T apart. We understand that food shipments require special attention and care, and we strive to exceed our clients' expectations with every shipment. Our support services continue even after your shipment arrives to help you fight any possible deductions.
There are many food shipping companies doing business today, but none can provide the world class service and support you'll find with Triple T Transport. Our team of food shipping experts know shipping cold food, frozen shipping, and all kinds of food shipping inside and out. We'll act as your single point of contact with transparent communication to keep you fully informed on the status of your shipment. Our dedicated reps are available 24/7 to answer your questions and address any concerns.