Triple T Transport Named in Food Logistics Top 3PL & Cold Storage Provider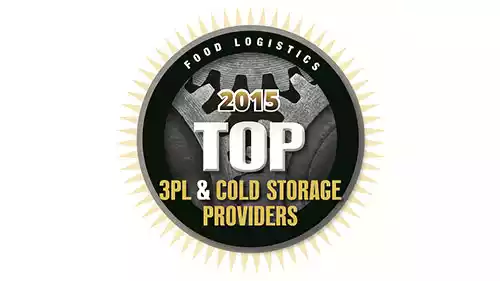 Triple T Transport, has once again been recognized as a Top 3PL and Cold Storage Provider. Food Logistics, the only publication dedicated exclusively to the food and beverage supply chain, announced the 2015 list of companies this week and Triple T will be among those featured in the July/August publication.
The Top 100 3PL & Cold Storage Providers serves as a resource directory of third-party logistics and cold storage providers whose products and services are critical for companies in the food and beverage supply chain, from food growers, producers and manufacturers to retail grocers, convenience markets and others.
"Food safety is one of the biggest issues for today's 3PLs and cold storage providers, who are confronted with new demands from consumers, customers and regulatory compliance requirements as a result of the Food Safety and Modernization Act," noted Lara L. Sowinski, editor-in-chief for Food Logistics. "The companies on Food Logistics' 2015 Top 3PL & Cold Storage Providers list are among those in our industry who are expanding their portfolio of services to meet these new demands related to food safety while simultaneously assuring cold chain integrity."
"Triple T is honored to receive this award for the last four years," said Darin Puppel, President of Triple T Transport.  "We take tremendous pride in the opportunity to service our customers in the food, beverage and cold storage industry."
Food Logistics is published by AC Business Media, a business-to-business media company that provides targeted content and comprehensive, integrated advertising and promotion opportunities for some of the world's most recognized B2B brands. Its diverse portfolio serves the construction, logistics, supply chain and other industries with print, digital and custom products, events and social media. Through our print and online products, we provide news, trends, and best practices that help more than 24,000+ grocery and food service suppliers, distributors, and retailers make better business decisions. Visit us online at http://www.foodlogistics.com.