Achieve real cost savings with procurement consulting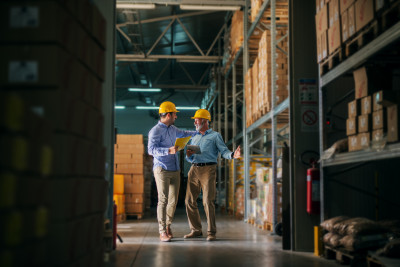 Smart procurement can mean the difference between success and failure for many businesses. For some, the savings provided through a procurement assessment can even help to avoid the worst outcomes for staff. This is a scenario that Todd Miles is familiar with as Managing Director & Partner for Criterion Supply Solutions, a procurement service group dedicated to helping clients reduce their costs through procurement, strategic sourcing, and value engineering efforts.
"We help companies reduce costs without laying people off," Miles explains. "We come in and do a spend analysis with our clients. We look at the last twelve months of spend in ingredients, packaging, and indirect spend, and analyze that to pick out select categories where we feel that we can add value to reduce their costs."
Consulting firms like Criterion depend on vast knowledge and experience to help their clients reduce their spending and add value to their business. Criterion also employs ship-cost modelling to help identify savings opportunities that can make a difference in a company's bottom line.
How can working with a procurement consultant add value to your company's bottom line? Watch the Stay in Your Lane Podcast to learn more.
Food, pet food, and other consumer product brands comprise the majority of Criterion's client base. From within these industries, companies in the middle-market category, or those with $20 million to $500 million in revenue, are best positioned to benefit from this style of consulting. Working with a firm such as Criterion can help smaller brands bolster their procurement strategy to compete with the big brands.
Criterion's "skin in the game" approach means that their profits are tied directly to the savings achieved by their clients. This means they are just as invested in the success of the companies they work with as the companies themselves.
"Over a duration of time, after the savings are there, we get paid on a monthly basis based on actual shipments," says Miles. "Going by a football analogy—we've got to put points on the board to get compensated."
Criterion's unique vision for procurement services comes as a result of decades of experience in the field. Founding Partner Scott Allen realized the potential for this style of consulting while working in procurement for brands such as Heinz and Nestle.
What makes Criterion Supply Solutions different than other consulting firms? Watch the Stay In Your Lane Podcast to find out.
"I knew there was a better way based on bringing people in that had worked in procurement, and who understood should-cost modeling and bringing value to the customer that people could relate to," Allen explains. "[We] work on a gain-share basis—you only get rewarded if you show results."
This results-based approach to consulting has been a recipe for success for Criterion and the clients they serve. At its core, the strategy relies on the commitment to providing tangible value to each company the firm partners with. Consistently negotiating on behalf of their clients with should-cost modelling gives Criterion a solid view of the market. This helps ensure success despite fluctuations, while long-term commitments mean they're there to see things through to the end.
When it comes to procurement, having the right partner in your corner can make all the difference. The same is true for your third-party logistics needs. Triple T Transport's award-winning 3PL services provide real value for shipping clients and carriers alike. Contact us today to learn more about partnering with Triple T.