The lasting importance of strategic partnerships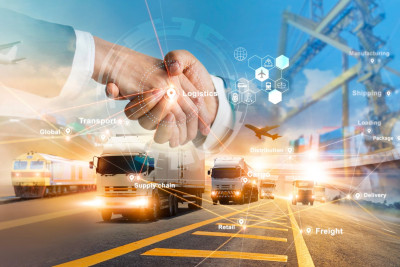 From shippers to brokers and carriers, technology has opened up new opportunities at every level of the transport industry. Access to the various pieces of the supply chain puzzle are now just a few clicks away. Shipping a load to its destination is now easier than ever and the convenience of this new, widespread transactional approach to doing business is undeniable. The hidden cost comes from the potential loss of personal business relationships, which can be extremely beneficial in this chaotic industry.
"When I started, your network was as big as your rolodex," says John Mahle, Senior Sales Executive at Triple T Transport."
This statement highlights the way business was conducted successfully for decades across the transport industry, when brokers made transactions one phone call at a time. Though the inefficiencies of this system are obvious, personal one-on-one communication naturally helped to build networks of reliable transportation partners.
Has technology eliminated the need for strategic partnerships? Watch the latest episode of the Stay In Your Lane Podcast and join the conversation.
New tools and communication technologies have led to far more spot market transactions than ever before. With so much emphasis on speed and efficiency in the today's tech-driven transport industry, what is the role of old-school strategic partnerships?
"Spot bid is just a modern rolodex. It's gotten bigger, but we've also gotten a lot smarter and more sophisticated," says Glenn Koepke, GM of Network Collaboration at FourKites. "Now we can see the companies that are taking freight contractually and reneging on it to go and play the [spot market] game. I'm sure that happened 25 years ago, but it was just a lot harder to chase down."
Though technology may take some of the personal touch out of the equation, Koepke asserts that added transparency can help to keep stakeholders honest.
"The evolution of efficiency and automation has come a long way, and it's going to continue," he adds. "But the concept of finding carriers on both consistent freight and inconsistent freight has been there forever."
How have new technologies enhanced the strategic partner relationship? Watch the latest episode of the Stay In Your Lane Podcast to learn more.
Tech offers solutions for unreliable players that have always been a part of the industry. Still, building a reliable network of trusted partners is essential for effective freight brokering. The industry is more competitive than ever. A go-to list of vetted professionals who you can depend on through tight market conditions is an invaluable resource.
Through all its changes, transport remains a business of commodities. Balancing the stability offered by strategic partners with the demands of profitability requires serious attention. Thankfully, today's resources give us access to a wide range of potential partners while leaving the door open to move with flexibility and efficiency in the open market.
"Every shipper has got transactional lanes," says Joe Lombardo, Founder and President of Ege Avenue Associates. "[Those lanes] are a commodity, and we treat them like a commodity."
Not every shipping transaction can happen between two longstanding partners. Knowing where to draw this distinction is a skill unto itself.
"Separate the network relationship from the lane-level relationship," Koepke suggests. "At the end of the day, you still need the right provider, at the right price, at the right time to deliver the goods safely."
An established strategic partner can help your operation find success through the industry's frequent ebbs and flows. For Triple T Transport, this means a 99% on-time delivery rate and 100% acceptance rate for partners. Ready to see what partnering with Triple T can do for you? Contact us today to learn more about our full range of services and request a quote.