The top 5 LTL shipping trends to watch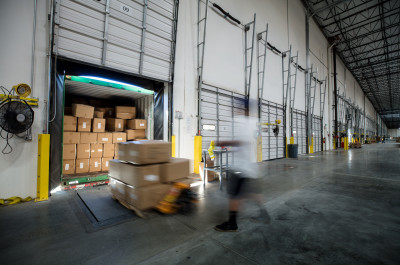 Less than truckload (LTL) shipping is used to transport freight that doesn't require a full truckload, offering a cost-effective and efficient solution for moving relatively small loads. LTL is used by businesses of all sizes, from small mom-and-pop shops to large corporations. In recent years, LTL shipping has undergone significant changes, with new trends emerging that are transforming the industry. Let's explore some of the hottest topics in today's LTL shipping market.
E-commerce is driving LTL growth
The growth of e-commerce has had a significant impact on the LTL shipping industry. As consumer reliance on online shopping increases, businesses are shipping smaller and more frequent loads. This has led to a dramatic increase in demand for LTL shipments nationwide as businesses seek more flexible and cost-effective shipping solutions.
Real-time tracking and visibility
One of the biggest challenges in LTL shipping is tracking and visibility. Traditionally, LTL carriers provided limited tracking information, making it difficult for businesses to monitor their shipments. This is beginning to change as carriers are investing in technology to provide real-time tracking and visibility. Robust tracking gives shippers a real-time view of their shipment's progress, providing greater transparency and peace of mind.
Capacity constraints are impacting pricing
Like the rest of the transportation industry, LTL carriers are facing capacity constraints. This is leading to higher demand for LTL shipping, which is driving up prices. Businesses are experiencing higher rates and surcharges, and carriers are implementing stricter capacity management policies to ensure they can meet demand.
Technology is streamlining operations
Technology is playing an increasingly important role in LTL shipping, as carriers seek to streamline their operations. For example, carriers are investing in automated warehouses and transportation management systems (TMS) to improve efficiency and reduce costs. Additionally, carriers are using data analytics to optimize their networks, making sure shipments are delivered on time and at the lowest possible cost.
Sustainability is a growing concern
Finally, sustainability is becoming an increasingly important trend in LTL shipping. Businesses are looking for ways to reduce their carbon footprint, and carriers are responding by investing in more environmentally friendly technologies. Many carriers are exploring electric and hybrid vehicles, as well as alternative fuels, to reduce emissions.
LTL shipping is a dynamic and evolving industry, with new trends emerging all the time. The growth of e-commerce, real-time tracking and visibility, capacity constraints, technology, and sustainability are just a few of the trends shaping the future of LTL shipping. Businesses that stay ahead of these trends will be better positioned to take advantage of the benefits that LTL shipping can offer.
If you're looking for a partner to assist with your LTL needs, Triple T Transport offers robust shipping services precisely tailored to the unique needs of each customer we serve. Contact us today to learn more about our cost-effective freight shipping and management solutions for on-time delivery of your freight.