The latest on the legal battle against California AB5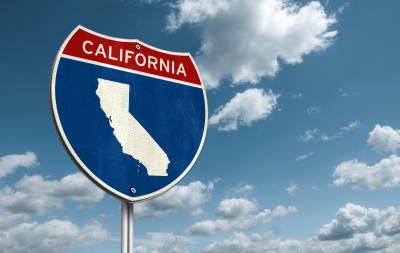 California's Assembly Bill 5 (AB5) is a law that went into effect on January 1, 2020, that sets strict guidelines for when companies can classify workers as independent contractors rather than employees. The law aimed to address the issue of worker misclassification, which some companies have used to avoid paying employee benefits or following certain labor laws.
The legal battle surrounding AB5 involves several different groups, including gig economy companies, labor unions, and independent contractors such as truck drivers. Gig economy companies like Uber, Lyft, and DoorDash, have challenged the law in court, arguing that it unfairly targets their business models and restricts the freedom of independent contractors.
AB5 has had a significant impact on the trucking industry. The law has reclassified many truck drivers as employees rather than independent contractors, which means that they are entitled to minimum wage, overtime, sick leave, and other benefits that employees receive. This will lead to higher labor costs for trucking companies, many of which have struggled to adjust to the new regulations.
Why have the transport industry's previous legal challenges to AB5 fallen short? Learn more in the latest episode of the Stay In Your Lane Podcast.
Industry leaders have also argued that AB5 creates logistical challenges for carriers, who may be required to hire and manage a large number of new employees to comply with the law. Some trucking companies have responded to the new regulations by reducing their operations in California or moving their operations out of the state.
The California Trucking Association (CTA) has been at the forefront of legal challenges to AB5, arguing that it is in violation with the Federal Aviation Administration Authorization Act. The CTA has argued that the law conflicts with federal regulations that prohibit states from enforcing laws that would "directly or indirectly" regulate the price, route, or service of motor carriers. After moving through various courts, the US Supreme Court declined to hear CTA's case against AB5, instead sending it back to a lower District Court.
Most recently, trucker advocacy group Owner Operator Independent Drivers Association (OOIDA) has entered the legal battle against AB5, arguing that it is unconstitutional and interferes with interstate commerce. With the belief that the legislation would cause immediate and irreparable harm to thousands of truckers, the OOIDA joined CTA's suit. Simply using the states does not have the power to create laws governing that are not in alignment with the other 49 states, therefore it creates an uneven playing field between states.
CTA's initial suit claimed that AB5 violated the Federal Aviation Administration Authorization Act. In the current round of litigation joined by the OOIDA, the suit claims that the controversial California law is in violation of the Commerce Clause, which protects the right to engage in interstate commerce free of undue burdens and discrimination by state governments.
Does the OOIDA's new legal strategy stand a chance against AB5? Hear the case in the latest episode of the Stay in Your Lane Podcast.
"It's the theory that a state's restrictions can't be burdensome on interstate commerce," explains Thomas Kern, Partner at the law Firm Walter Haverfield LLP. "While you have the right to do what you want as a state, it can't be discriminatory on out-of-state businesses."
Will an argument based on the commerce clause stand a chance against AB5? Kern thinks the strategy has a good legal foundation.
"I like the argument. I think it's clever. [AB5] certainly does cause an undue burden on commerce," he says. "There are very few, if any, other states that have independent contactor laws that are this strict or cut this deep."
AB5 has technically gone into effect while these legal challenges unfold. Based on his research and communications with other legal experts, Kern believes aggressive enforcement of the legislation won't begin until May of 2023. This could lead to a further exodus of drivers and transport companies from California and increased rates for shipments entering the state.
The fate of AB5 as it relates to the trucking industry will likely be decided once and for all when the case has its day in District Court. When that time comes, Triple T Transport will be here with in-depth analysis of the news and its ramifications for our industry. In the meantime, count on us to provide industry-leading 3PL brokerage services you can depend on.