The cold storage boom: new trends, new challenges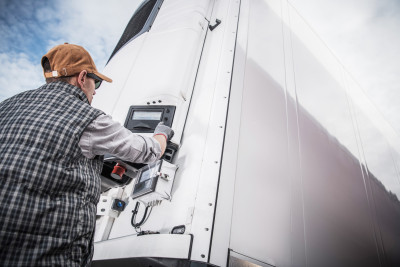 Cold storage is one of the hottest segments of the modern transport industry. All across the country, shippers are struggling to find the necessary capacity to meet their cold storage transport needs. What is behind this current demand crisis, and what is the condition of today's cold storage market as a whole?
Looming recession could be partly to blame for cold storage hardships. Perhaps more closely related is the simple matter of population growth.
"In any type of economy, the need for home storage [of food] always seems to increase," explains Nick Pacitti, Partner at the consulting firm Sterling Solutions LLC. "We do know one thing for sure: that the growth of food basically tracks the growth of the population."
Pacitti places points to increased consumption of frozen and refrigerated foods that began during the pandemic for the upward trend in cold storage shipping. Demand for frozen food has risen by as much as 30 percent in recent years, he says. In addition to consumer trends, shifting trends in the cold storage industry itself are affecting how business is done today.
Why did the pandemic lead to increased demand for frozen and refrigerated foods? Learn more in the latest episode of the Stay In Your Lane Podcast.
Traditionally, big players in retail were afforded some flexibility in their delivery schedule due to the high volume of their orders. The retailers of today are demanding more frequent deliveries and lower volumes to meet consumers' needs, all at a lower cost. This shift toward higher frequency is another key driver of the cold storage capacity crunch.
A solution for the trend toward low-volume, high-frequency deliveries is a greater dependence on the LTL shipping model. Sterling Solutions is involved with the construction of a 160,000 square foot freezer facility catering to small and mid-size shippers with nationwide distribution.
"We're offering a pool consolidation program," says Pacitti. "Essentially we're consolidating a lot of these 1-2 pallet shipments with up to ten other shippers that may be going to the same customer, but positively going to the same zip code or region."
By consolidating smaller shipments into a single load, shippers can save upwards of 30% on costs versus sending the same goods via a single, standalone shipment. This also allows smaller shippers to be more nimble and move their goods with greater flexibility, while opening the market to a greater number of shippers.
How are shippers changing to meet the demands of the modern cold storage landscape? Get the full story from the Stay In Your Lane Podcast.
Basic infrastructure issues in the face of heightened demand is another contributing factor to tight cold storage capacity.
"The average age of the US cold storage warehouse is 42 years, with 78% of them built before the year 2000," says Sterling Solutions Partner David Sterling. "You can see that this leads to a lot of technological obsolescence."
Older warehouses may not feature the ideal layout for today's needs. Likewise, the multi-zone freezer and refrigerator requirements of the modern shipper cannot always be accommodated with outdated cooling equipment. These limitations will of course impact the kinds of goods that can ship from a given facility.
Changing consumer habits and aging infrastructure are contributing to the current tight market in cold storage. What solutions does the industry have in store to help keep up with demand? Stay tuned for a deep dive into the future of cold storage. In the meantime, if you're struggling to meet your cold storage shipping needs, Triple T Transport is here to help. Contact us today to discover how our industry-leading 3PL services can transform your business.