Bulit-in deductions: Are some loads doomed to fail?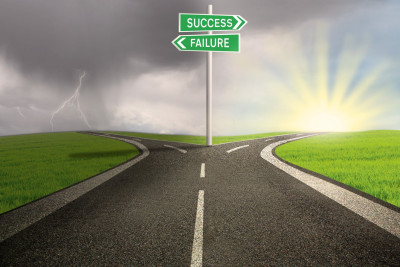 Some deductions are inevitable in the transport business. Unfortunately, it often feels like a load is set up for failure from the start. From impossible shipping deadlines to long lines at receiving, many holdups that lead to deductions are simply out of the carrier or shipper's hands. Just how common are these no-win situations, and what can be done to fight back against the resulting deductions?
Good communication between stakeholders can help to prevent deliveries that are doomed to deductions from the start. For cases when a receiver is aware of a potential holdup in advance, providing the shipper or carrier with an update of the situation is a sign of mutual respect and courtesy. In reality, these courtesies are often brushed aside in favor of costly after-the-fact deductions.
In addition to their face-value cost, how does dealing with deductions eat into your bottom line? Watch the Stay In Your Lane Podcast to learn more.
Good relations between transport partners can help prevent spiteful or frivolous deductions from being incurred. When friendly agreements can't be reached, a strong contact outlining requirements for communication can create reciprocity and help keep deductions at bay.
"If it was in a contract that they would have to provide you with information ahead of time before anything was deducted, then how many of these fifty-to-seventy-percenters would end up being the receiver's waste of time?" Asks Triple T Transport Senior Sales Executive John Mahle of the percentage of frivolous after-the-fact deductions.
Accountability for documentation in advance of any deduction can be a huge timesaver at many levels of your operation. If an insistence on documentation means that deductions are never sent in the first place, departments such as accounts receivable, customer service, and sales no longer need to waste time looking for answers.
Sifting through a mountain of deductions in order to establish their legitimacy is a major headache for shippers. For many receivers, deductions can be a valuable profit center that they won't be quick to do away with. To create outcomes that are fair for all parties, a detailed record is key. Today's digital platforms are giving transport operations the tools to save time and keep deductions fair through real-time tracking, communication, and documentation.
Learn more about the ways modern tracking platforms aid in the battle against after-the-fact deductions in the latest episode of the Stay In Your Lane Podcast.
Tracking platforms such as FourKites give logistics teams the tools they need to handle deductions more efficiently. These platforms increase end-to-end visibility of supply chains for all stakeholders, improving accountability at every step of the process and greatly reducing time wasted dealing with deductions. In the fight against unjust deductions, tracking software is powerful tool that creates an even playing field for shippers and receivers.
If you have questions or comments about the impact of deductions on your business, we'd love to hear from you. Contact us today to get the conversation started and discover how partnering with Triple T for your 3PL needs can set your operation up for success.