Fight Back Against After-The-Fact Deductions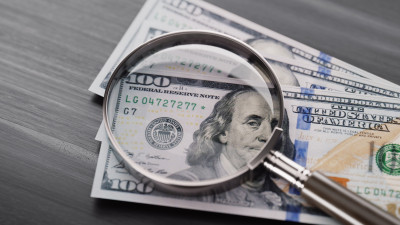 It happens every single day in the transportation industry. Retailers will send shippers a list of deduction fees for things such as late shipments or broken pallets. These fines can occur several weeks or months after the shipment. These after-the-fact deductions in the transport industry are costly in more ways than one. Aside from the face value of these pesky charges, the time that it takes to verify the legitimacy of old deductions will add up to countless wasted hours for your team.
For Pat Musser, Director of Logistics Warehouse Food and Beverage for HP Hood, the pain of dealing with after-the-fact deductions is all too familiar.
"An example could be a deduction for being late, and getting those deductions a month after the fact," Musser explains. "Let's say you have 20 or 30 of them that you have to dig into. Typically, they're going to be looking for specific details to support that deduction."
What are the three biggest pain points that deductions create for a transport business? Find out by watching the Stay in Your Lane Podcast.
Disputing unexpected deductions can be a difficult process. The details needed to fight an unwarranted deduction are often hard to track down when the deduction arrives weeks or months after the fact. Such time-consuming efforts can quickly become a cross-departmental productivity drain.
"We had people in our customer service center, people in our transportation management center, and even our AR center struggling with [deductions]," says transport industry veteran Joe Lombardo. "When you have a transaction that happened in January and you get a deduction in April, putting the pieces together is a huge research effort—a lot of wasted time and non-value-added activity."
At the heart of any deduction is the question of damages or loss. Did the actions of the shipper or carrier really create hardship for receiver, or are deductions being handed out for the slightest inconvenience? From scheduling miscommunications to backups at the unloading site, many common scenarios leading to deductions are out of the carrier's control. Some may even be the fault of the receiver. What is the secret to separating legitimate deductions from frivolous ones?
"Proactive communication between all parties—the shipper, the receiver, and the transportation provider—will really eliminate a lot of the back and forth and make everyone more productive," says Matt Elenjickal, Founder and CEO of the tracking software company FourKites.
Are after-the-fact deductions purely motivated by profit, or is there more to the story? Learn more about the factors driving deductions in the latest episode of the Stay in Your Lane Podcast.
Transport is a complicated business. Issues arise that can put a driver behind schedule or make a warehouse unable to receive a load at the scheduled time. Good communication between all interested parties can help facilitate understanding and eliminate the need for deductions in the first place.
Unfortunately, strong communication will not be enough to combat all deduction claims. Some receivers will seek compensation for any delay regardless of the cause. In these scenarios, documentation is key. Showing the effects of deductions to all relevant parties within your business can help to create a plan to address these charges. Likewise, tracking the impact that deductions have on profitability can open conversations with customers. When faced with the effect of excessive deductions on your bottom line, some may be willing to explore a more equitable arrangement.
High-quality information and cooperation are the keys to supply chain integrity. With these in place, hardships from after-the-fact deductions can be greatly reduced. Good communication and respect between transport partners can keep these issues from arising in the first place. In other cases, through documentation is crucial for fighting unwarranted claims.
As third-party logistics brokers, Triple T is known for our exceptional communication skills through each step of the transport process. Benefit from our decades of experience and strong industry relationships to spend less time sorting through unfair deductions and more time focusing on your core business. Contact us today to get started.