The 5 biggest challenges in transportation today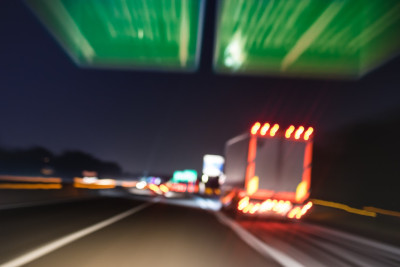 From ongoing pandemic-related disruptions to growing problems with our nation's economy, the modern transportation industry is facing more than its share of issues. To better understand these circumstances and what can be done to address them, we've compiled a list of the 5 biggest challenges facing the industry today.
Out-of-control Deductions
Getting blindsided by unexpected or unreasonable deductions is all too common in today's transport game. In many cases, profit-motivated deductions are issued without any legitimate cause. Untangling the mess of charges resulting from a late shipment or a broken pallet can quickly turn into a time drain for your team. In our series "Deduction free in '23," Triple T and the Stay In Your Lane Podcast examined some common scenarios related to deductions, along with strategies for mitigating the damaging effects of these costly and time-consuming charges.
Driver Shortage
An aging workforce, increased regulations, and competition for labor from other fields are all contributing factors in the current truck driver shortage. Whatever the cause, the fact is that good drivers are hard to come by and even harder to hold onto. Today's fleet managers must get creative to attract and keep the best available driving talent. Successful recruiting strategies include everything from increased wages to comprehensive job training. Still, there's no simple solution to this ongoing problem.
Check out our recent conversation with the fleet managers at Litehouse Foods to learn how they have successfully maintained their driver pool:
High Equipment Costs
Much like the driver shortage, transport operations are facing difficulties securing the basic equipment needed to perform their work. High demand has created months-long backorders for both trucks and trailers while sending prices through the roof. This means the market for used gear is more cutthroat than ever, and securing parts to maintain an aging fleet is a challenge unto itself. Learn more about the realities of sourcing crucial transport equipment in this episode of the podcast:
Rising Fuel Prices
Reduced domestic refining capacity, Russia's invasion of Ukraine, and lower output from OPEC+ nations have all contributed to recent sky-high fuel prices. The transport industry has felt the pain of increased diesel costs, while the expense of transporting goods has been passed through to consumers on the price of many essentials. Though prices have eased slightly in recent months, we're all left feeling the pain at the pump. With prices so high, it's easy to believe oil companies are guilty of gouging. But is the story behind the high price of diesel really that simple? Hear what Dan North, Chief Economist at Alianz Trade North America had to say when he visited the podcast:
Inflation and Looming Recession
The transport field is tied to the health of the economy at large more than any other industry. Runaway inflation is the root cause behind many of the challenges we face today, driving up the price of equipment and fuel while lowering consumer spending needed for a robust trade economy. More than any single issue, inflation and the fear of a resulting recession has profound implications on the future of the transport industry. To learn more about how we got here and what to expect in the coming months, check out our 2023 Q1 economic update:
In transportation, new challenges are always just over the horizon. For key insights from industry leaders to help you face whatever comes next, subscribe to the Stay In Your Lane Podcast.